There are still motorcycles of this brand on the market. Unfortunately at this time the company is not producing new models.
Laverda Motorcycles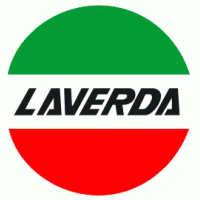 Founded: 1873
Age: 149 years
Country: Italy
Website: www.laverda.com
Total series: 17
Active series: 0
Discontinued series: 17
Laverda motorcycle manufacturer, founded in 1947, is a popular company delivering high performance vehicles for two wheeler enthusiasts from around the world. The motorcycles cover a wide range of styles starting from small capacity bikes to power bikes. The makers of Laverda bikes incorporate excellent style in their innovative bike designs along with quality components and the newest technologies. Laverda bikes have always been the desired brand of many motorcycle enthusiasts due to the performance the bikes of this make deliver. The technologies used in these bikes are one of a kind with optimized performance treating riders to a whole new riding experience.
Discontinued series
Brand timeline
1873
Laverda founded to sell agricultural engines
1947
Begin to design first motorcycle
1952
Laverda takes first 5 places in Milan-Taranto race
1966
Laverda 650 Prototype is shown at Earls Court in London
Win Giro d'Italia 650 class, all 4 bikes entered are in the top 10
1968
bikes start being imported into US as -American Eagle-
1969
New three-cylinder engine presented
1976
Laverda Jota is released as fastest motorcycle to date
1983
Introduction of RGS sports tourer model
1985
SFC 1000 sports model released
company goes defunct
1993
Francesco Tognon buys brand
2004
Aprilia Group purchased by Piaggio
Piaggio closes all Laverda activities
Laverda brand goes defunct